Assly Sayyar, Esq., Of Counsel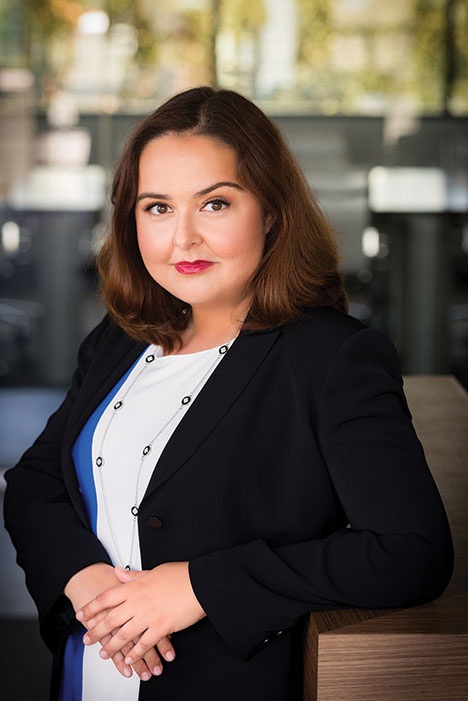 Assly Sayyar, Esq. is Of Counsel to Leakakos Law, APC. She is a skilled and diligent attorney who has been practicing as a trial attorney since 2004.
As a litigator, Assly sets forth the risks and benefits a client may expect in resolving their legal issue both in and out of the courtroom. Assly has strong litigation experience and is capable of handling California, Nevada, and Federal civil lawsuits from start to finish, taking potential clients through pre-litigation options, litigation and/or arbitration, trial if necessary, post judgment appeal, and judgment collection. While her primary focus is that of civil litigation with an emphasis on trial work, she utilizes her courtroom expertise to benefit clients with transactional needs. Having an attorney who is licensed and is capable of practicing in both Nevada and California in the business and real estate fields can broaden a client's options.
Assly also practices estate planning law and provides her clients with personalized plans by drafting wills, living trusts, and general powers of attorney to ensure future security for clients.
Originally born in England, Assly's family immigrated to the U.S. when she was a child. She received her Bachelor of Arts in English Rhetoric from the University of Alaska Anchorage in 2000. Thereafter Assly moved to Las Vegas where she attended the William S. Boyd School of Law. After graduating from law school, Assly immediately began work as a civil trial attorney, working as both plaintiff and defense counsel in various real estate and business disputes in Nevada. She has substantial practical trial experience both before a judge and a jury.
Assly serves as Of Counsel to the Firm providing litigation experience in the areas of business, collections and real property law.
Assly proudly belongs to the following organizations:


Soroptimist International of Vista
Member and President of the Board of Directors
http://soroptimistvista.org/
Lawyer's Club of San Diego
Member
https://www.northcountybar.org/
North County Bar Association
Member
https://www.northcountybar.org/